Founders of Prezentio slide design agency
Prezentio team is led by two founders  – experienced designers and business visualization consultants. The team includes additionally several designers specializing on certain graphics types. The founders supervise the design quality ensure and direct communication with clients.  They also personally deliver training courses on PowerPoint slides design.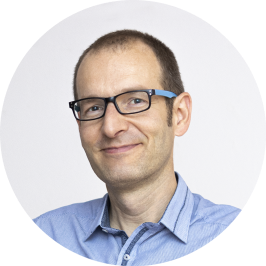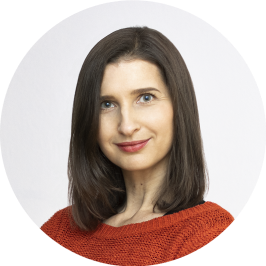 Diagram magician and business concepts visualization expert. 
Peter started a career in IT consulting, where he was a marketing director in data science company. He served also as a president of international non-profit organization and soft-skills trainer. Later he discovered new passion for business slides design and now specializes in helping organizations in crafting visual presentations. 
Peter is interested in visual thinking, data visualization and extracting information essence to visual metaphors. A book he recommends to start with visual problem solving is  called On the Back of the Napkin by Dan Roam. 
Our main designer, computer graphics professional and unreparable font'oholic.
She started as designer of logo, brochures and visual identity project for various companies. In Prezentio she discovered new passion for presentation slide design.
Izabela loves hand drawn style and artistic look of watercolor shapes. If you'll let her, she will surprise you with unique watercolor presentation template, that will for sure make you stand out on any conference or meeting.
She warmly recommends a books by Nancy Duarte, for example Slide:ology.