Design Services: PowerPoint Slides & Template Systems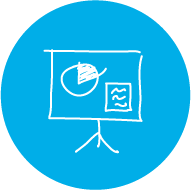 save time to focus on presentation content
stop fighting the PowerPoint, leave it to us
enjoy the professional look of Your presentation
create presentation from scratch, from your notes
improve existing slides by graphical makeover
designing corporate PowerPoint templates and slide-decks, that will save hours for your team
Have only a presentation idea or draft, no slides yet?
Do you have only a source text without the presentation?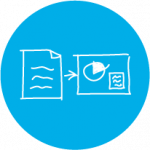 Presentation design from scratch
We will design a new PowerPoint presentation from provided materials (texts, pictures, webpage content, sketches). We will propose a structure and several graphical styles to choose from.
Need beautification of existing slides?
Do you need to facelift presentation content you already have?
Slides design of existing slides
We will redesign your presentation based on selected style, your branding and latest trends. We will propose you several graphical styles to choose from.
Want new PowerPoint template and visualization system?
Ensure consistency of all presentations in your company and easy creation of new slides.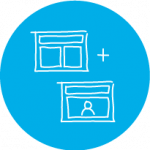 PowerPoint Template & Slide-deck Design
We create and revitalize new PPT Templates, Master slides and layouts, following on your visual identity. We properly preset all PowerPoint element for smooth and consistent work with new template by its users.
Trusted by amazing people
Portfolio of our Presentation Projects