How to reduce PowerPoint file size even 10x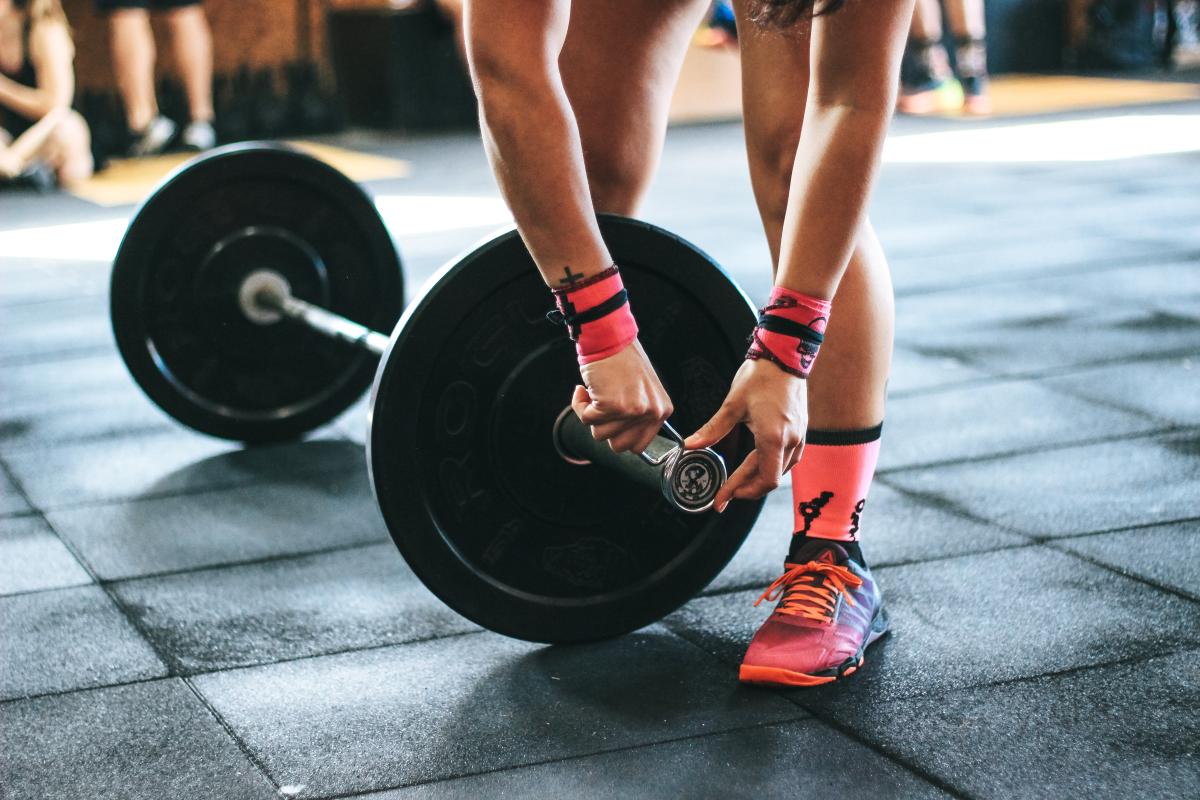 Are you struggling to email your presentation because PPTX file is too big? Experiencing sluggishness with large files on a slow computer? Then you've come to the right place to discover a solution! 
When doing slide design projects, I encounter numerous presentations that suffer from excessive file sizes. PowerPoint file that often exceeds e.g. 20 MB, despite containing only a few slides. Our clients then have to use external WeTransfer websites to send these presentations, as the file size prevents them from being emailed. Surprisingly, these presentations aren't even exceptionally large, typically comprising 15-20 slides but still size ranges from 20 to 100 MB.
Does this scenario sound familiar? If so, let's explore three common reasons why your PowerPoint file might be bloated and how you can quickly resolve this issue.
By the way, if you're interested in obtaining more in-depth information and witnessing a live demonstration on handling various PowerPoint situations, I invite you to join my upcoming training session on Creating Effective PowerPoint Slides. See the closest session in our slide design events calendar.
First, large photos in a PowerPoint presentation
The situation you can experience: File has 10+ megabytes even though you have there 5 simple slides with some small pictures of products only. You ask yourself, how it is possible?
This is quite a common case. You create or reuse a slide featuring several product shots or a list of company partners and their logos. Frequently, photos and other images are initially inserted with high resolution and then scaled down, but scaling them down doesn't alter their resolution.
You can easily verify (how to do it I'm explaining in the next paragraphs) whether the actual size of the photo is truly small. It's common for a small illustration on a slide to have a high resolution and weigh several megabytes. And that multiplies when repeated throughout the presentation, leading to a significantly larger file size.
What can you do to reduce the weight of photos in PPT?
However, you can review each photo using the Reset Image and Size feature. By selecting this option, the photo will revert to its original size, which may sometimes be larger than the entire slide area. The next step is to adjust the photo's resolution using the Compress Images tool. You can either use the document's resolution or select 96 or 150 ppi. I don't recommend using higher resolutions if your goal is to reduce the file size and you don't need to print slides in high quality.
To reduce the resolution of all the photos in your presentation with a single click, uncheck the "Apply to this image only" option. Additionally, removing any cropped parts of the image can also be beneficial. It is recommended to select this option only at the end of creating your presentation when you no longer intend to modify the framing of the illustrations.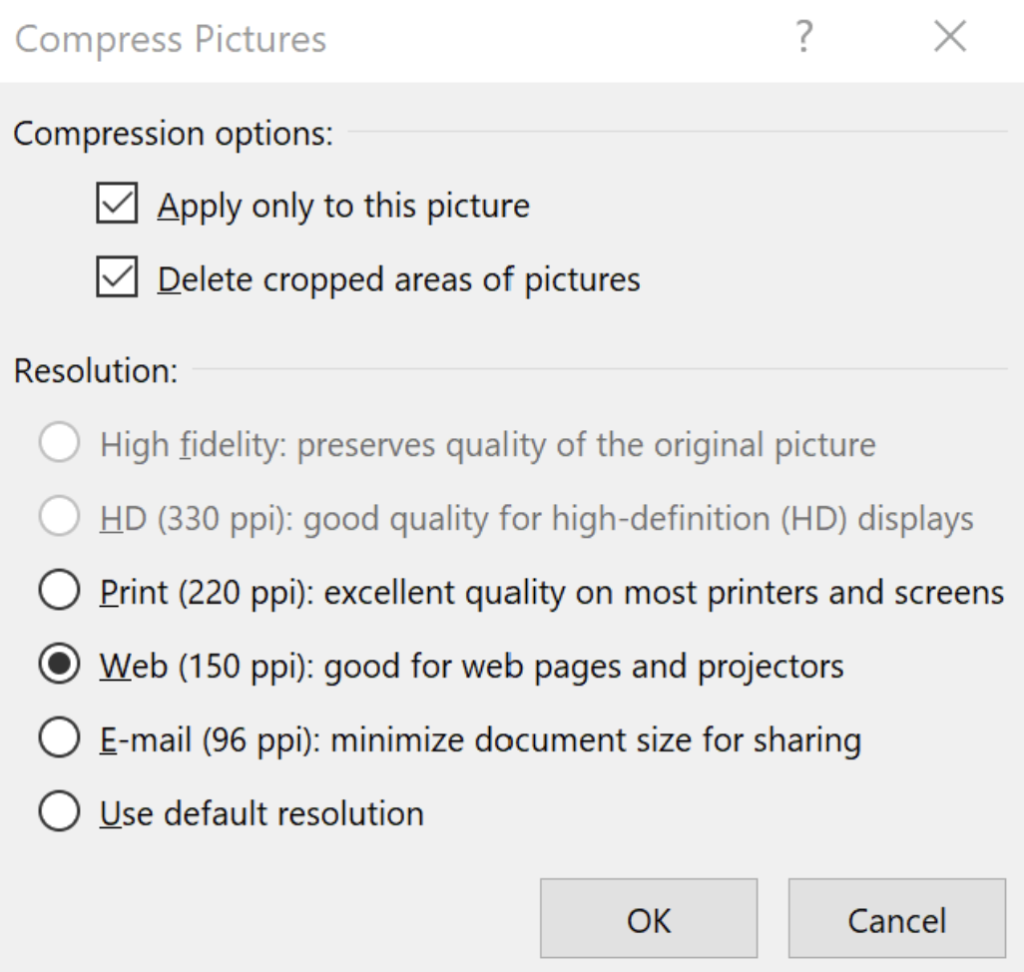 Second, the attached fonts in the PPT file
Alright, so you've already checked and compressed the photos, but the presentation is still slightly larger than desired.
Next, I recommend checking whether the fonts used in the presentation have been embedded in the file. Font embedding is necessary when custom fonts are used that are not built into PowerPoint by default. For instance, if you use the Open Sans sans-serif font in your presentation, it is attached to the file to ensure that others can view and edit it correctly after you upload the presentation.
The problem is the way how PowerPoint does that. When fonts are attached to the presentation, PowerPoint includes inside PPTX file all fonts that are used, not just the non-standard ones. It's possible that in several instances, Calibri and Arial were also attached, each contributing an additional 2-3 MB. Over time, this can accumulate.
What to do with the attached fonts in PowerPoint?
When embedding fonts, there are two options, as you can see in the screenshot below:
Embed only characters used in the presentation
Embed all characters.
If you need to embed fonts, then for reduced file size, use the first option – the characters you use in your presentation only (in the Save options). This will ensure that others can view it on different computers with proper font even if they don't have it installed. However, it's important to note that this option has a drawback. It limits the character range that that user has available if she or he decides to edit texts in such a presentation.
Third, the slide master of the PowerPoint template
Another area to check is the PowerPoint slide master. Inside your presentation slide master, it's not uncommon to find not just one, but multiple templates and slide layouts that are not used at all. I've even come across presentations with as many as 30 master slides each having dozens of layouts! 🙂
Sometimes, these master slide templates contain an inserted photo, such as on transition slides. There can be multiple transition slides throughout the presentation. When you include title slides with some high-resolution bitmap images in be background and other slides with illustrations and photos, it's easy to see how the file size can quickly exceed 20 MB.
How to simplify the slide master in PowerPoint?
The most effective approach to simplify the slide master in PowerPoint is to optimize it. Start by checking the size of the photos and applying compression if necessary. However, the crucial step is to reduce the number of templates and eliminate those that are not utilized in the presentation. Typically, it is enough to keep just one template. By doing so, you can simplify the slide master not only for file weight but also for easier use by other people who will reuse your slides.
What else can you do to get a lightweight PowerPoint file?
From my experience, those were three primary reasons why PowerPoint file sizes tend to be unnecessarily large. However, it depends on the specific presentation and what you have inside.
Additional reasons you can check that PPTX file can be bloated are:
added files with video multimedia content
Attached audio recording of a slide
Embedded Excel sheets – that can be hidden in data charts or tables
If you need help with your PowerPoint template, don't hesitate to contact me. I would be glad to provide guidance.
For further information and a live demonstration on handling various PowerPoint scenarios, join my training session on Creating Effective PowerPoint Slides.
Do you find the above tips helpful? Please leave a comment or reach out to me directly.