4 Ways to use Generative AI – ChatGPT for PowerPoint Presentation Design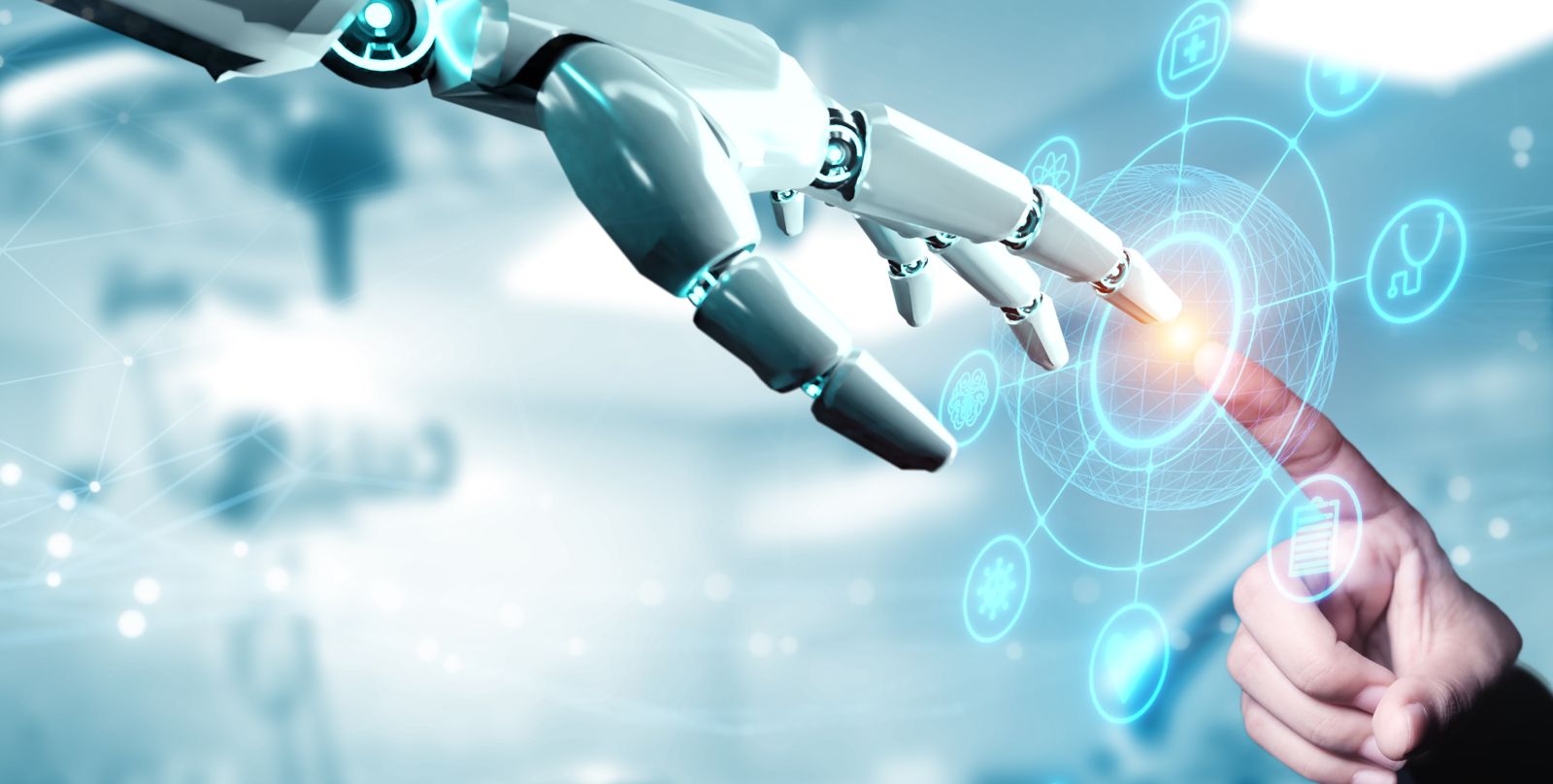 For some time, the topic of Artificial Intelligence and ChatGPT application has been igniting the imagination, stimulating minds and is a great topic for conversations. Recently, during the training, someone asked how we can use modern AI achievements in presentations. I decided to write a little about what can help us, where so far it does not give advice and what traps you can fall into using Chat GPT.
I'm lucky enough to have an AI expert at home, my partner Peter, co-founder of Prezentio, studied artificial intelligence and as part of his PhD studies studied various machine learning algorithms even before it was so popular. Today, he continues to follow the development of AI in business practice. That's why we can help you understand the possibilities and limitations of these new technologies.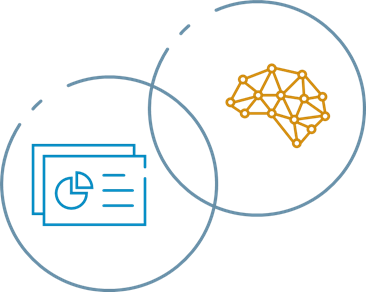 What is ChatGPT and other Generative-AI tools
ChatGPT is probably the most popular AI tool for creating text content today. ChatGPT is one of the products of the so-called Generative AI. It's an advanced artificial intelligence model for conversations that can generate text based on the context provided. Thanks to advanced natural language processing, Chat GPT can understand your questions, suggestions and instructions for creating slides and presentation content. It has more possibilities than a simple chatbot, it uses a rich base of general knowledge.
Similar possibilities are provided by the Bard tool by Google. Bard is more new and I'd less less elaborate at the moment, but I think they will catch up fast.
And how can it be used to create a presentation? About this below.
Benefits of ChatGPT for presentation creation
Using Chat GPT can help us a lot in our work when we know how to use it. But you also need to know its limitations. The most important opportunities that using ChatGPT can bring when working with PowerPoint slides are:
Generate new ideas for presentations, presentations or other marketing materials
Save time
There are also limitations and risks that are worth knowing about. I write about them below.
In the context of PowerPoint slides alone, there are some cool ways you can use ChatGPT. Below is my list of ideas to get you started.
To learn more on AI and ChatGPT use in business and in presentations check our online workshop AI Tools ChatGPT for PowerPoint design, I share there specific uses, examples and Do's & Don'ts.
1. Creating a presentation content by ChatGPT
You can use ChatGPT to generate texts for presentation slides. By entering a short description or main topics, the tool will create content for you that can be used as slide text.
The method of application depends on what you need to do in the presentation – create an outline of the entire presentation, refine the text on a specific slide, maybe prepare a description of the features or benefit. Accordingly, you need to choose a "prompt" – the question you ask to ChatGPT. What are the best questions (prompts) to ask? I talk more about it during the above-mentioned training.
ChatGPT is able to generate text for slides, taking into account the information provided and creating a coherent narrative. This will streamline the process of creating presentations and help you maintain a logical layout.
Limits and Threats:
Remember to check the answers, because you are the author at the end, you control, choose, sign. ChatGPT can also produce content that is not real, precise, or even imaginary.
From my point of view of a presentation designer, I propose, do not get caught up in creating slides with a lot of text. In presentations, the principle of "less is more – less is more" works. PowerPoint slides are unlikely to be used in the same way as a book, the presentation is supposed to be an extract of the most important points. Although PowerPoint is also a great tool for creating ebooks and here you can already go crazy with more content.
2. Creating slide titles and headers
ChatGPT can help you generate interesting titles and headings for your slides. Enter a short description of the topic, and the tool will give you various suggestions that may be more interesting and catchy.
You can enter your title and request other versions and you will see generated interesting ideas. ChatGPT is also quite good with the Polish language, so this way you can get new ideas or improve what you have.

Advice from the slide designer:
Realize what the purpose of the title is, whether it should contain a summary, or just name what is on the slide or in the PowerPoint presentation. Of course, the title has a limited length, so much more difficult it is to choose a good text.
If titles aren't crucial to you, avoid the trap of spending too much time on them. The most important thing is always the content – the main message. This one should not be overshadowed by the fancy slide title.
3. Generating creative new ideas by AI-powered brainstorming
Another area where ChatGPT can be helpful is generating new content ideas from scratch. If you get stuck at some point in creating a presentation, or you lack inspiration, ChatGPT can provide interesting suggestions that will stimulate your creativity and help you develop the topic.
Instead of doing quick research in Google search, you can ask ChatGPT for a list of ideas on a specific topic, whether it's a strategy, a description of product advantages, or a marketing slogan for a presentation. For examples of such queries, I invite you to the ChatGPT & PowerPoint training.
4. Using ChatGPT for help with PowerPoint technical use
If you have a question about a PowerPoint feature, ChatGPT can give you pretty good answers and tips. If the technical issue is a common one and chances are it is already described on the Internet, then ChatGPT or Bard or Bing AI-powered Chat should efficiently find the answer.
For example, you can ask ChatGPT how to insert a picture to a PowerPoint slide. Here's the asnwer I got from ChatGPT:
Select the "Insert" tab: You will find it on the top menu bar.
Click "Picture": This will open a dialog where you can select an image from your computer.
Select an image: Browse your files on your computer and select the desired image. Then click "Insert".
Adjust the size and position of the image (optional): After inserting the image, you can change it as needed. Click on the image to select it, then use the handles at the edges to resize the image. Move the picture anywhere on the slide by dragging the mouse.
Save presentation: After you insert an image and make any changes, don't forget to save your presentation to save your edits.
More use of ChatGPT with PowerPoint
I have another 3 interesting uses of ChatGPT, which I will be happy to tell you more about – in the next article (follow us on LinkedIn so you don't miss it) or if you don't want to wait, check out my next training. There I present the whole in a compressed way – in 4 hours in the form of an interactive online workshop.
Limitations of ChatGPT
ChatGPT is just a computer model, a clever algorithm and a rich database that has its limitations.
First of all, it is text-based, so ChatGPT is currently unable to generate graphics, animations or other visual effects in PowerPoint. You must customize the presentation yourself visually after creating its text. But here we will be helped by PowerPoint artificial intelligence tools, which will be discussed later.

ChatGPT is a language model that learns from data from the Internet. So sometimes it can generate information that may be false or outdated. They may also lack expertise in certain areas. In the case of presentations requiring advanced thematic knowledge, it is better to reach for specialized sources. It is always better to make sure twice that the content you receive makes sense and is true.

Of course, this model will not generate adequate data for your sales or company presentation, but if you give it data, it can help you, for example, with the structure.
Benefits summary of using ChatGPT for presentation creation
Despite the limitations, using the AI ChatGPT model to create presentations has many advantages:
Speed and efficiency. ChatGPT can significantly speed up the process of creating presentations, saving you time and effort.
Speed and efficiency. ChatGPT can significantly speed up the process of creating presentations, saving you time and effort.
Generate creative ideas. ChatGPT can provide new and fresh presentation ideas that you might not have thought of.
Inspiration for writing. If you're having difficulty getting started with writing, ChatGPT can serve as an inspiration and help you break the block.
Artificial Intelligence tools will develop rapidly, further. That is why it is worth following trends so as not to lag behind with technologies. We will be happy to help you with this.
If you know other AI-based tools that can speed up the creation of presentations, let us know.

Soon I will conduct a training with Peter on the use of Artificial Intelligence and GPT Chat in business (not only in presentations). Let us know if you are interested in this topic.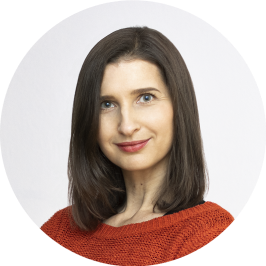 Izabela
Slide Designer / Design Trainer / Co-founder of Prezentio agency