How to Present Important Message to Come Through [PowerPoint Q&A]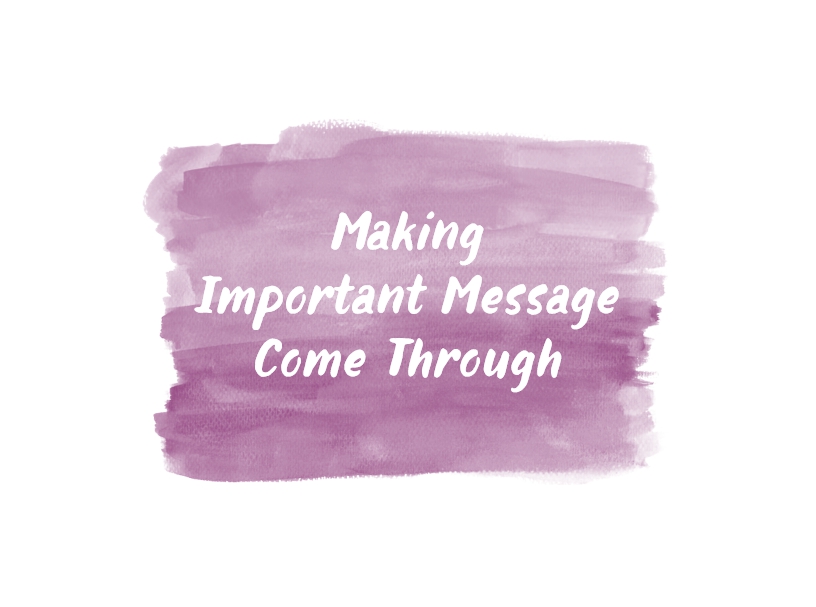 Are you about to present large report with big amounts of information? And despite lots of information you still want your listeners to get the key message clearly? I've prepared some slide design ideas to tackle with such situation.
Make sure you visualize this message in a clearly visible way.
Proper use of slide visualization offers a great power to control what your audience should look at. Here are three ideas you can do to ensure your presentation message will get proper attention:
1. Create a slide with the fully written message
If the message is reasonably short, then write it on a separate slide. Add nothing else on that slide, so all attention will go to the phrase you want to tell.
Optionally you can repeat it throughout presentation – even three times: at the start, tell it & explain in the presentation's body and repeat it as the presentation take-away.
This way you'll ensure people will get it. In your speech you can add stories supporting the message. Or illustrate it with interesting facts, numbers. But only tell them, keep the message slide clean, don't add clutter there. If you want to add those supportive facts, add an extra slide. Here is example how you can design such message slide adding only simple graphics and background picture that is shaded not to overwhelm the main text.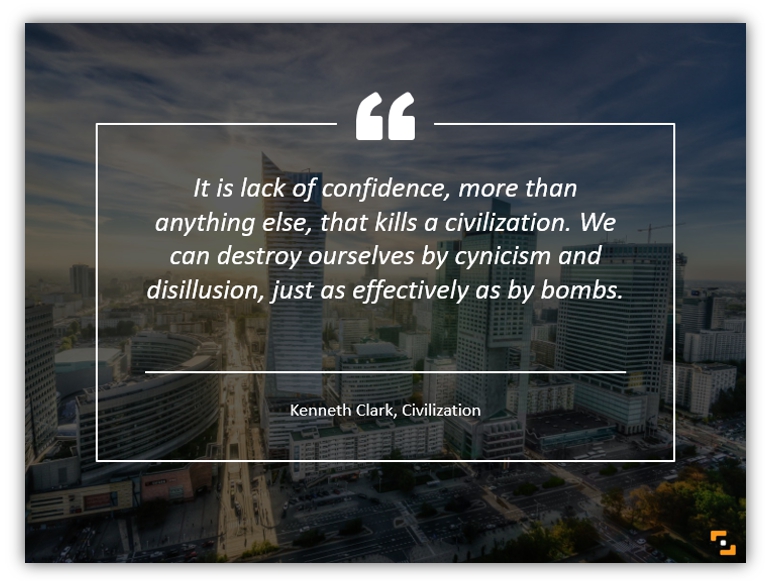 2. Represent the written message by infographics
Even better that the written form of your main message is changing it to graphical form. Especially when your message is more complex, it's worth to invest a bit of time and think how you can represent it by some infographics.
Personally I prefer to use simple diagrams to express and explain the main information in the presentation. This way it's easier for people to receive your thoughts on a subject.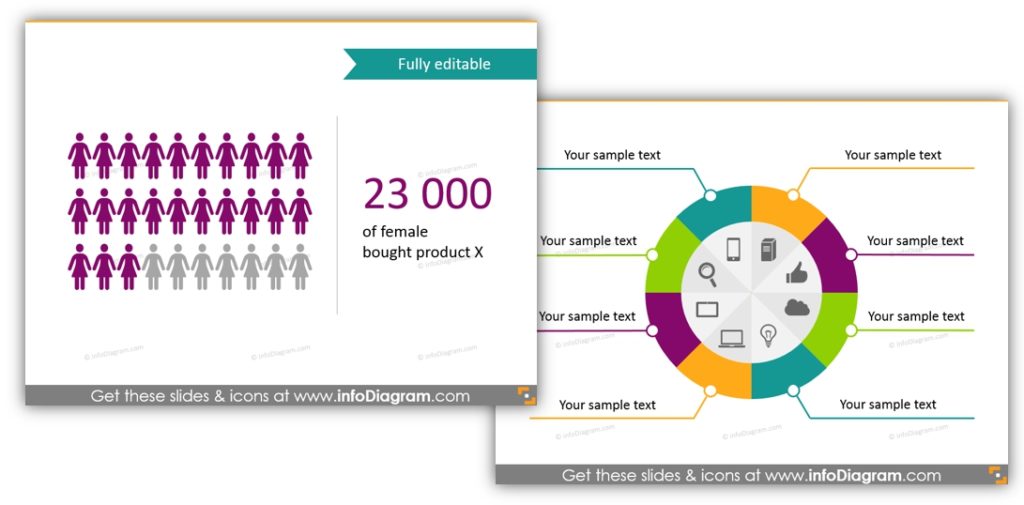 If you think creating diagrams is hard, take a look at this blog: How to Present with Diagrammatic Format.
3. Go wild and make unusual creative slide look

To make your slide with the main information indeed stand out, apply some atypical creative style to it.
I like to use hand drawn style in the presentation: it is more personal, versatile and looks creative. Plus it'll make your slides look pretty different from majority of formal looking presentations.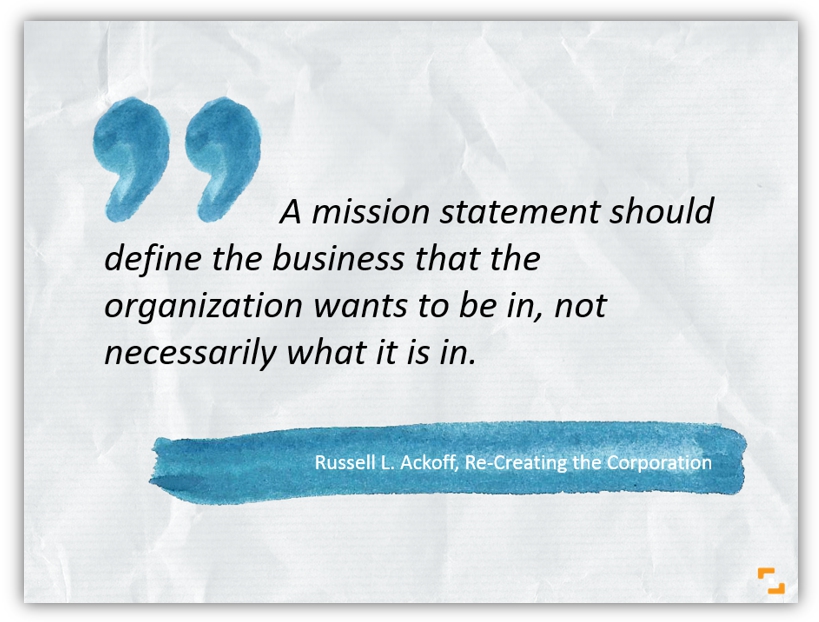 One idea of adding easily an artistic touch to a PowerPoint slide is to add a small watercolor stripe or quotation marks (like on the example).
You can get some inspiration from here: 7 Ideas of Designing a Quote Slide – this is a blog about creating a nice design of quotes, but it is applicable to presenting any kind of text message.
I hope you enjoyed these inspirations. Go ahead and apply some of them in your next presentation.
If you have any slide design question, share in comments or contact me directly, I'd love to help.